8 tags
6 tags
The Final Frontier
lyvrameru: I just had to say that Richard Castle saying "Shiny" and saying that he's a fan of "good sci-fi" like "that Joss Whedon show…" made my freaking day. I love all of those tongue-in-cheek references that Castle makes to Firefly.
6 tags
The Sixpenny Book: Shiny: Castle loves Browncoats →
sixpennybook: The TV show Castle and its star Nathan Fillion has always shown love to the rabid fans of his former show Firefly. But this week's episode took it to a new level… Check out some of the awesome-ness: Beckett: "There's been murder here." Castle: "Here at SupernovaCon? Shiny." Castle: "I'm sorry,…
4 tags
13 tags
v4ticancameos: how it feels when i understand firefly references in castle, and firefly-related things amazing
5 tags
6 tags
Firefly Quote
desertgirlsara: I found this gif and just needed to share it because it is one of my favorite quotes from the whole series.
4 tags
Live. Laugh. love.: Firefly. (spoiler alert) →
inazuma131: burn-your-bridges: So I've been thinking about Firefly a lot lately and I've come to a conclusion. Serenity is not part of the Firefly series. I mean, how could it be? How could the producers cram all the characters' mysteries and plot twists into one movie? Here's what really happened. When Firefly was cancelled,… and the funny thing is……… us browncoats still have no closure
5 tags
8 tags
"You'll burn in a very special level of hell. A level they reserve for..."
– Book (via byrdsfly)my favorite firefly quote
5 tags
8 tags
4 tags
See, Vera? Dress yourself up, you get taken out...
11 tags
6 tags
Mal: 'Kay, help me find our man. He's supposed to be older, kind of stocky, wears a red sash crossways.
Kaylee: Why does he do that?
Mal: Maybe he won the Miss Persephone pageant. Just help me look.
Kaylee: Is that him?
Mal: That's the buffet table.
Kaylee: Well, how can we be sure, unless we question it?
7 tags
6 tags
3 tags
the-final-horcrux: Gonna watch some Firefly.
6 tags
4 tags
6 tags
2 tags
Firefly was an awesome show
desertislanddream: I WANT IT BACK!
5 tags
"Do you know what the chain of command is here?...
ghostpulse: God, do I love Firefly.
10 tags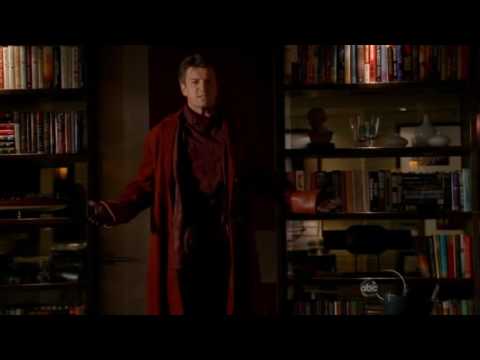 10 tags
5 tags